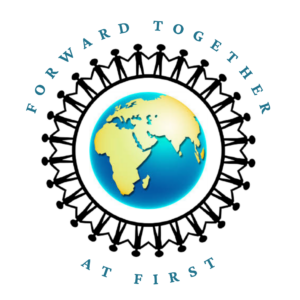 We are embarking upon an exciting new chapter at First Lutheran Church! On August 21 and 22, after a year of discernment, Pastor Erin Heidelberger was installed as our new Lead Pastor. What a joy it is to have her in ministry with us!
After being closed to all in-person activities for almost a year due to the pandemic, we have returned to our newly renovated building. Despite a recent resurgence of the Delta variant, we continue to safely worship in-person in our new Sanctuary. We are also enjoying the return of our children and adult choirs during worship.
A new learning year for FaithTrek, middle and high school learning, Adult Forum, Bible study groups and other small group ministries for members of all ages began a few weeks ago with a Learning Fair to explore all the learning opportunities First Lutheran has to offer you and your family!
The sixth annual Kicks for Kids campaign kicked off last weekend and, if history repeats itself, our congregation is sure to respond by providing shoes for at least 230 kids in need. Thank you in advance for helping students put their best foot forward in the classroom!
Throughout the month a group of caring members is initiating phone calls to all members to listen to your hopes and dreams for the future of First Lutheran. Please answer their call or return it should you miss it. They are looking forward to connecting with you one-on-one.
There is no doubt we have overcome a lot this past year. Our world has changed. Yet, one thing remains the same – we are still the body of Christ moving forward and transforming the world together as disciples.
Our 2021 Stewardship campaign is off and running with the theme, "Forward Together at First." It reminds us that we are all being called to move forward – together – with a renewed vision, energy, commitment and sense of community. We invite you to look forward and discern your call to worship, pray, learn, and serve as a disciple in the coming year.
Please complete your online Discipleship Plan and pledge card for 2022 by visiting https://flclincoln.org/stewardship. If you need a Discipleship Plan or pledge card mailed to you, please contact Cyndi in the office. If at least 125 pledges are received by October 31, a donation of $1000 will be given to the Lutheran Food Pantry! So don't wait! Make your commitment now!
Join us as we move "Forward Together at First" and faithfully steward our gifts and share our lives as disciples for the sake of the world.