Holden Evening Prayer Lenten Worship
Wednesdays / Noon & 6:30 PM / Livestream Only at Noon
Livestream Worship Service
Sundays / 8:15 AM
Dimensions Childcare and Preschool at First Lutheran
Registration for the Summer & 2021-22 School Year Open
Be a Disciple of Jesus Christ
Serve and learn with us!
Loving Christ, Loving Each Other
Committed to Caring for One Another
More Than A Tradition
Living with identity, value and purpose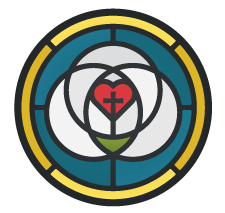 Making disciples of
Jesus Christ
for the transformation of the world
Each person is a unique creation of God and, through grace, is a child of God. The people of First Lutheran Church welcome all because God welcomes all, without regard for race or culture, sexual orientation, gender identity or relationship status, physical or mental challenges, imprisonment, addictions, socio-economic circumstances, or anything else that too often divides us. First Lutheran Church is a spiritual community that celebrates the gifts of God that can empower us to engage in the struggles of life, to care for each other, and to serve Christ where we work and live. Our unity is in Christ.
Our COVID-19 Opening Status
In response to the local health department lowering the COVID-19 risk dial and removing some restrictions on gatherings, First Lutheran Church is resuming in-person committee meetings and small group ministries. We are also beginning in-person worship services in the Sanctuary, beginning with Ash Wednesday and Wednesday Lenten services. Registration is highly encouraged to help us plan and prepare and is available on our Worship webpage. We hope to begin in-person Sunday services soon. Our COVID Crisis Management Task Force recommends limiting occupancy to 25% of capacity at this time. We plan to continue livestreaming all worship services to our Facebook page with recordings available on our website for viewing later.
Register for Lenten Worship on March 10
"If anyone asks me why I became a member at First Lutheran I will always answer, "Because Jesus wanted me to." He knew I belonged to him and sent amazing people to lead me into a church I truly believe in - a church that really spreads Jesus' word, a church that became home and helps me become a better disciple every day."

Fabianne Gondim
At First Lutheran, we believe we are called to a life of
discipleship that is fueled by
worship and prayer, learning and serving.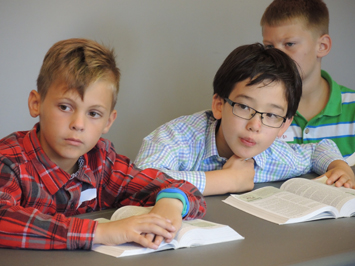 Learn
We desire to grow in our understanding of what it means to be disciples of Christ and ambassadors of his love and grace.
Plug in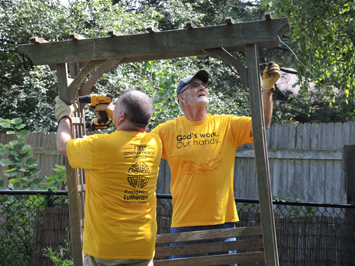 Serve
We feel called to care for all of God's children and creation congregationally, locally and globally.
Get involved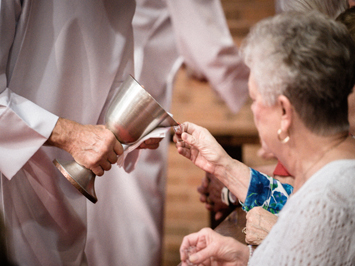 Worship & Pray
We are committed to spiritual growth and growing in our knowledge and understanding of the sacred texts.
Learn More