In-Person Worship and Activities Suspended at First Lutheran
Beginning Saturday, January 15
More Than A Tradition
Living with identity, value and purpose
Join Us for Worship
Saturdays 5:30 PM / Sundays 8:15 AM & 10:45 AM
We Are Lifelong Learners
We Learn as Community and In Community
Sharing Our Time and Talents
Volunteer to serve in worship and other ministries!
Loving Christ, Loving Each Other
Committed to Caring for One Another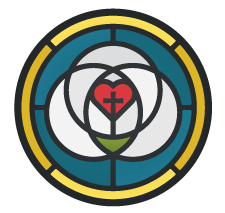 Making disciples of
Jesus Christ
for the transformation of the world
Each person is a unique creation of God and, through grace, is a child of God. The people of First Lutheran Church welcome all because God welcomes all, without regard for race or culture, sexual orientation, gender identity or relationship status, physical or mental challenges, imprisonment, addictions, socio-economic circumstances, or anything else that too often divides us. First Lutheran Church is a spiritual community that celebrates the gifts of God that can empower us to engage in the struggles of life, to care for each other, and to serve Christ where we work and live. Our unity is in Christ.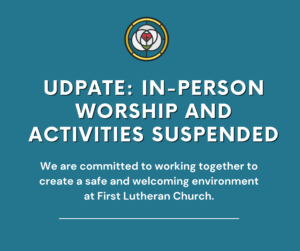 Dear First Lutheran Members,
The Executive Council of First Lutheran called a special meeting on Friday, January 14, to respond to the critical COVID situation in Lincoln. With input from the COVID Task Force, it was decided to suspend in-person worship and activities for the time being. We anticipate this won't last long, but long enough to get past the Omicron peak, which we are expected to reach in 2-3 weeks. The Lincoln-Lancaster County Health Department is asking residents to only go out to work, school, buy food or get medical care and vaccinations for the next four weeks. We hope we won't need to suspend in-person activities for that long, but we want to be responsive to the critical capacity situation in our hospitals right now. (
https://app.lincoln.ne.gov/city/covid19
)
We will continue livestreaming the 8:15 am service on Sundays from our
Facebook page
and
website
 so there will be no Saturday evening or 10:45 am Sunday services.
The annual meeting preview sessions on January 16 and 23 at 9:30 am will be on Zoom with only the presenters in person.
Contact Kathleen
 for the link to join the virtual sessions. More information will be made available in the next week about the status of the annual meeting on January 30.
The 2021 Annual Report and the 2022 Nominee Bios are now
available online
to read and/or download. If you need a printed copy of each, please
contact Cyndi
 to arrange for a pick-up time at church.
Our event with Dr. Theresa Milk on January 16 at 4:00 pm will also be on Zoom. If you would like to attend the presentation, please
contact Sharon Hardel
 for the Zoom link.
The COVID Task Force meets again on Tuesday, January 18, so we can advise on how to proceed over the next couple of weeks. We will continue to offer updates, as needed, in the coming days and weeks.
 T
hank you for your resilence, understanding and compassion during these difficult times.
Pastor Erin
"I remember the first worship service I attended at First Lutheran Church. What a wonderful experience it was! Upon entering the church and observing members, it was quite clear that First Lutheran was a community that cared. Jesus will meet us where we are and he loves us regardless if we are the woman at the well or the man with leprosy. The unconditional love of Christ is reflected in the community of First Lutheran. It is a place of belonging, a place of love, a spiritual home and a family of believers. Christ's love is reflected at First Lutheran through their mission, along with their desire for an inclusive community. Each Sunday, I am spiritually inspired by the sermons which renew my desire to lead as Jesus led by being kind-hearted, empathetic and doing all things with love in my heart. I am excited to serve First Lutheran and our Lincoln community."

Amy Harrison
At First Lutheran, we believe we are called to a life of
discipleship that is fueled by
worship and prayer, learning and serving.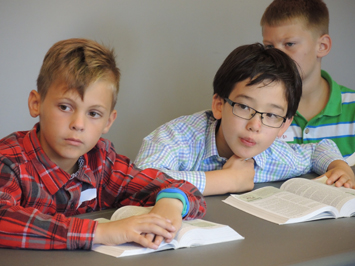 Learn
We desire to grow in our understanding of what it means to be disciples of Christ and ambassadors of his love and grace.
Plug in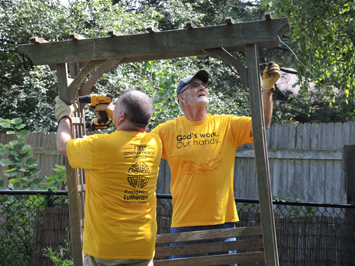 Serve
We feel called to care for all of God's children and creation congregationally, locally and globally.
Get involved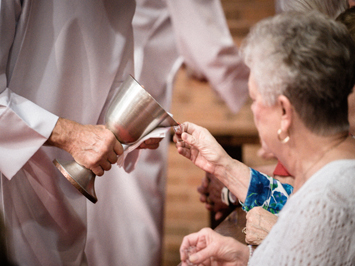 Worship & Pray
We are committed to spiritual growth and growing in our knowledge and understanding of the sacred texts.
Learn More