Walking With the Wisemen Mini VBS for All Ages
January 2-4
Holden Evening Prayer Mid-Week Advent Worship
November 29, December 6, December 13 / Noon and 6:30 PM
The Longest Night: A Service for Those Hurting During the Holidays
Wednesday, December 20 / 6:30 PM
Dealing With a Crisis or Difficulty in Life?
Stephen Ministers are ready to offer you confidential care and support
Las Abejitas Bilingual Education Center
Fostering a love of lifelong learning for children 6 months to 5 years of age
Sharing Our Time and Talents
Volunteer to serve in worship and other ministries!
Join Us for Worship
Saturdays 5:30 PM / Sundays 8:15 AM & 10:45 AM
More Than A Tradition
Living with identity, value and purpose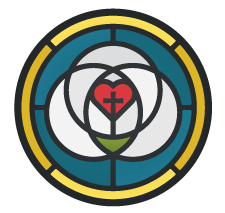 Making disciples of
Jesus Christ
for the transformation of the world
Each person is a unique creation of God and, through grace, is a child of God. The people of First Lutheran Church welcome all because God welcomes all, without regard for race or culture, sexual orientation, gender identity or relationship status, physical or mental challenges, imprisonment, addictions, socio-economic circumstances, or anything else that too often divides us. First Lutheran Church is a spiritual community that celebrates the gifts of God that can empower us to engage in the struggles of life, to care for each other, and to serve Christ where we work and live. Our unity is in Christ.
"I remember the first worship service I attended at First Lutheran Church. What a wonderful experience it was! Upon entering the church and observing members, it was quite clear that First Lutheran was a community that cared. Jesus will meet us where we are and he loves us regardless if we are the woman at the well or the man with leprosy. The unconditional love of Christ is reflected in the community of First Lutheran. It is a place of belonging, a place of love, a spiritual home and a family of believers. Christ's love is reflected at First Lutheran through their mission, along with their desire for an inclusive community. Each Sunday, I am spiritually inspired by the sermons which renew my desire to lead as Jesus led by being kind-hearted, empathetic and doing all things with love in my heart. I am excited to serve First Lutheran and our Lincoln community."

Amy Harrison
At First Lutheran, we believe we are called to a life of
discipleship that is fueled by
worship and prayer, learning and serving.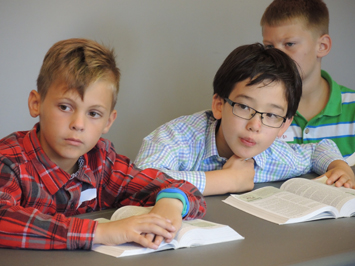 Learn
We desire to grow in our understanding of what it means to be disciples of Christ and ambassadors of his love and grace.
Plug in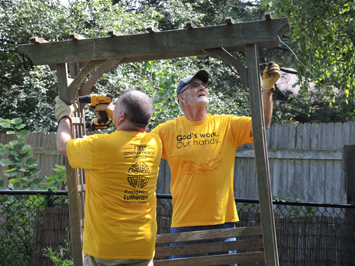 Serve
We feel called to care for all of God's children and creation congregationally, locally and globally.
Get involved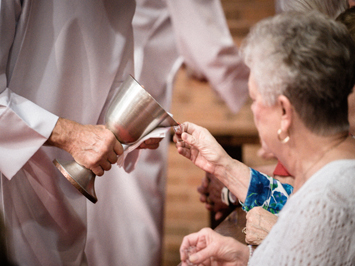 Worship & Pray
We are committed to spiritual growth and growing in our knowledge and understanding of the sacred texts.
Learn More