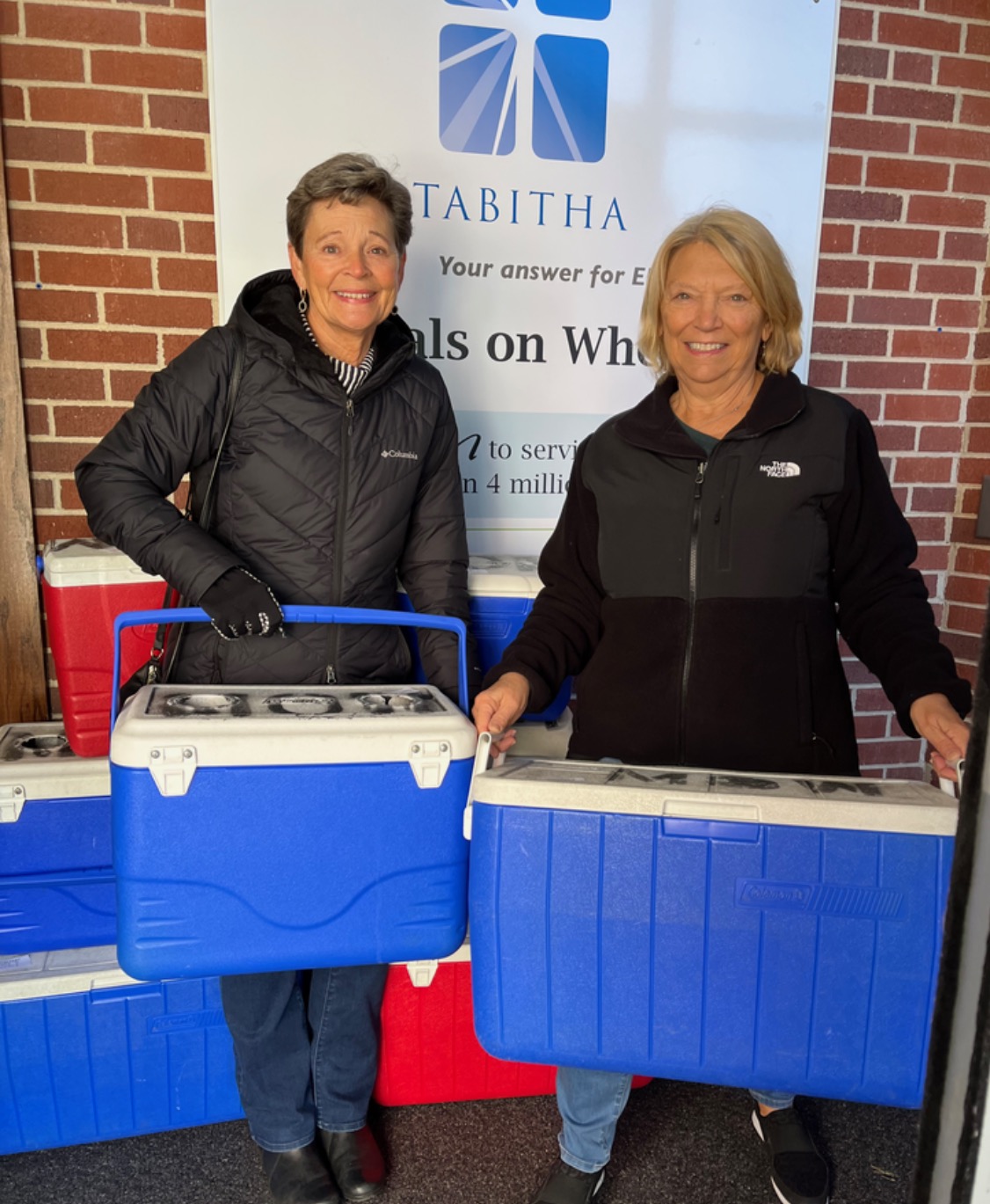 "It's humbling to think when you deliver a meal that it might be the only human contact a person will experience that day."
~ Robin Westhoff (Pictured alongside First Lutheran member, Cindy Timperley)
This Gifts of Hope purchase will provide hot meals delivered with care.
Here's why your support matters:
1 in 4 Nebraska senior citizens is experiencing food insecurity.
Meals on Wheels volunteers deliver 500 meals each day.
80% of those who receive meals cannot afford the cost.
90% say delivered meals provide independence.
Meal deliveries are a well-being check, offering peace of mind.
Your gift of $22 will deliver 3 hot meals.
Your gift of $52 will deliver hot meals for 1 week.
Why not gift hope?
Gifts of Hope Alternative Giving Market
December 3 and 4 (online) and December 4 in-person from 8:30 am – 12:30 pm at First Lutheran Church.