A year of nursing school in Tanzania, including room, board, uniforms, tuition and books, costs $1700. The average wage of a medium skilled worker in Tanzania would be the equivalent of $130 in US dollars. Finding $1700 to attend nursing school would be impossible for many families. Your gift at our Gifts of Hope alternative market on December 7 and 8 will provide hope to the student and all the patients they will care for as a nurse.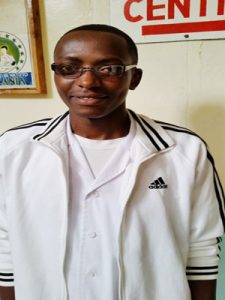 Salum Aloyce, an orphan, needed assistance to go to nursing school! First Lutheran rallied, supported him and changed his life. Now as a nurse, he's expected to care for thousands of Tanzanians over his career. Salum sent greetings from Machame Hospital, Kilimanjaro, Tanzania, "I am very happy for the chance you gave me. Thank you for the gift. God bless you!"
Learn more about Gifts of Hope on December 7 and 8 at www.flclincoln.org/goh.