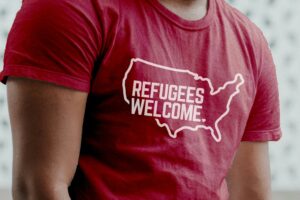 First Lutheran is gearing up to partner with Lutheran Family Services (LFS) to sponsor a refugee family from Afghanistan. Last week, LFS learned that their offices in Lincoln and Omaha will be receiving 470 individuals – many in families of 4-6 people – who fled from home with their lives and little else. This group is currently among the 55,000 people housed at one of eight bases in the US. The first families may arrive as soon as a week or two, with new arrivals expected through January.
As a welcoming congregation, we are hoping to step up quickly to assist early arrivals. Our first task will be to gather household furniture and supplies to fully furnish an apartment, so please watch for more information about how you can help.
If you are further interested in being a part of this welcome, please let one of our Resettlement Coordinators,
Trish Flury
or
Bettina Roundey
, know how you would like to become involved. This is exciting and important work; our mission field is right here in Lincoln.