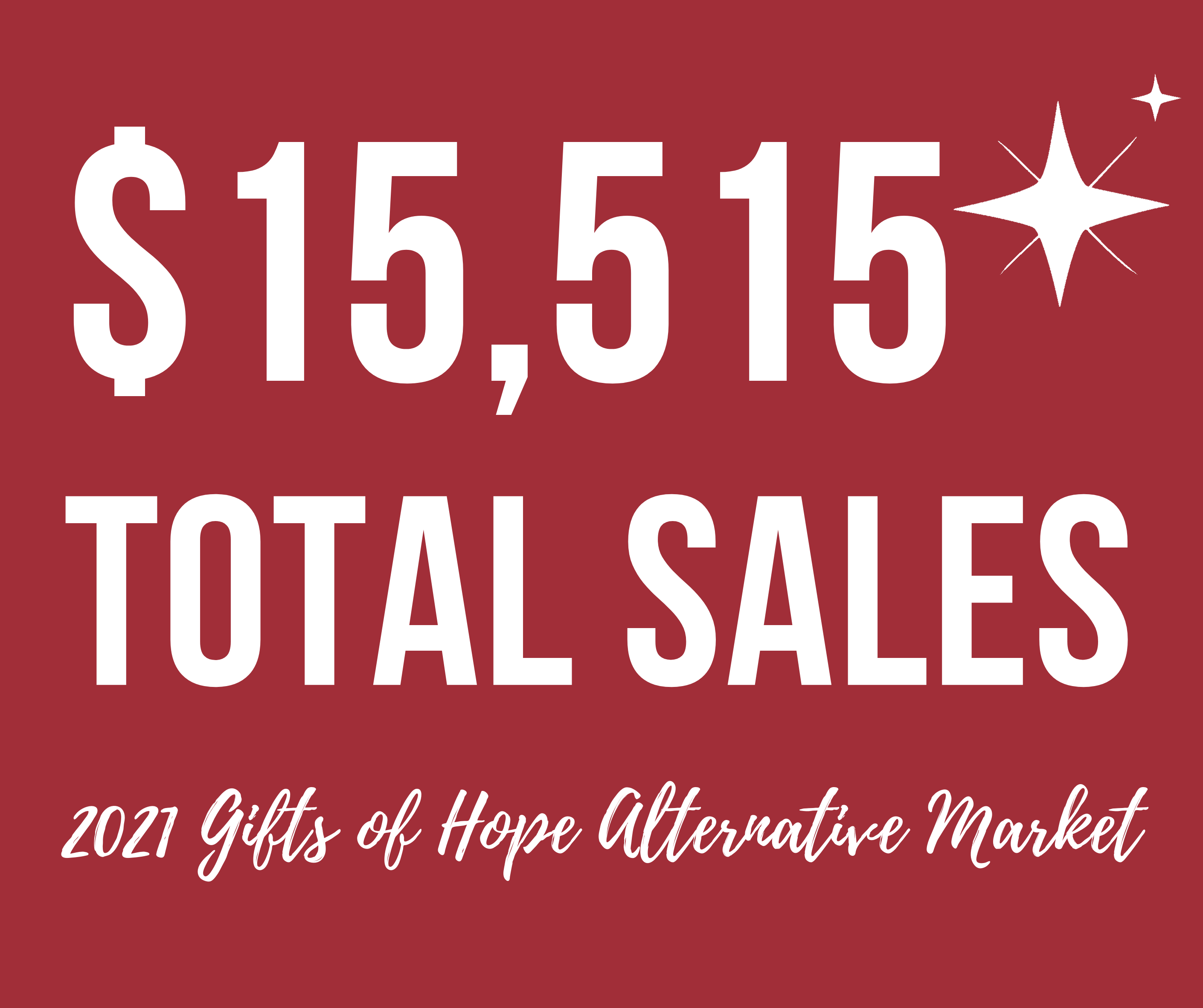 Across the globe, fruit trees will leaf out next spring, beehives will fill with wax and honey and farmers will access tools and seeds. Delicious stews will bubble atop environmentally-safe cookstoves, children will snuggle in warm blankets, and life-giving immunizations will be received. Farm animals will crow at dawn, oink and provide fertilizer or lay nutritious eggs.
In rural Liberia, student mothers will attend class, study for exams by the light of solar lanterns and receive mentoring care. Young women in Tanzania will be able to pay school fees and know that they have a safe space to live. In Kenya, on rainy days, water safe for domestic use will flow from rooftops into household tanks.
In Mexico and Central America, families fleeing danger will be fed and sheltered. Adults will participate in workshops that help them access an economic future where they live. Young entrepreneurs in Haiti will refine the expert weaving and jewelry-making skills that provide life's necessities.
Closer to home, people of all abilities in the Omaha-Lincoln area will laugh, bowl, paint, sing in concerts, study every topic under the sun and grow together as friends. English learners will hop into a van that provides transportation to class and eager CNA students will open new textbooks. Wheat-embroidered towels on local kitchen counters will offer daily reminders that addressing the needs of hungry people is very possible. Palm crosses will bring comfort and peace. Folks determined to overcome addictions will rest in safe apartments stocked with fresh bedding, soft towels and cleaning supplies. Students at UNL who identify as LGBTQA+ will sigh with relief that a fund is available to help meet emergency needs. And families who once experienced homelessness will cut birthday cakes, receive surprise gifts and make memories together at the zoo or a museum.
All of this and much, much more will be possible because the response to God's love among us was made so brilliantly clear. Thank you for your part in providing your own versions of Gifts of Hope, this month, and in so many other ways throughout the year.