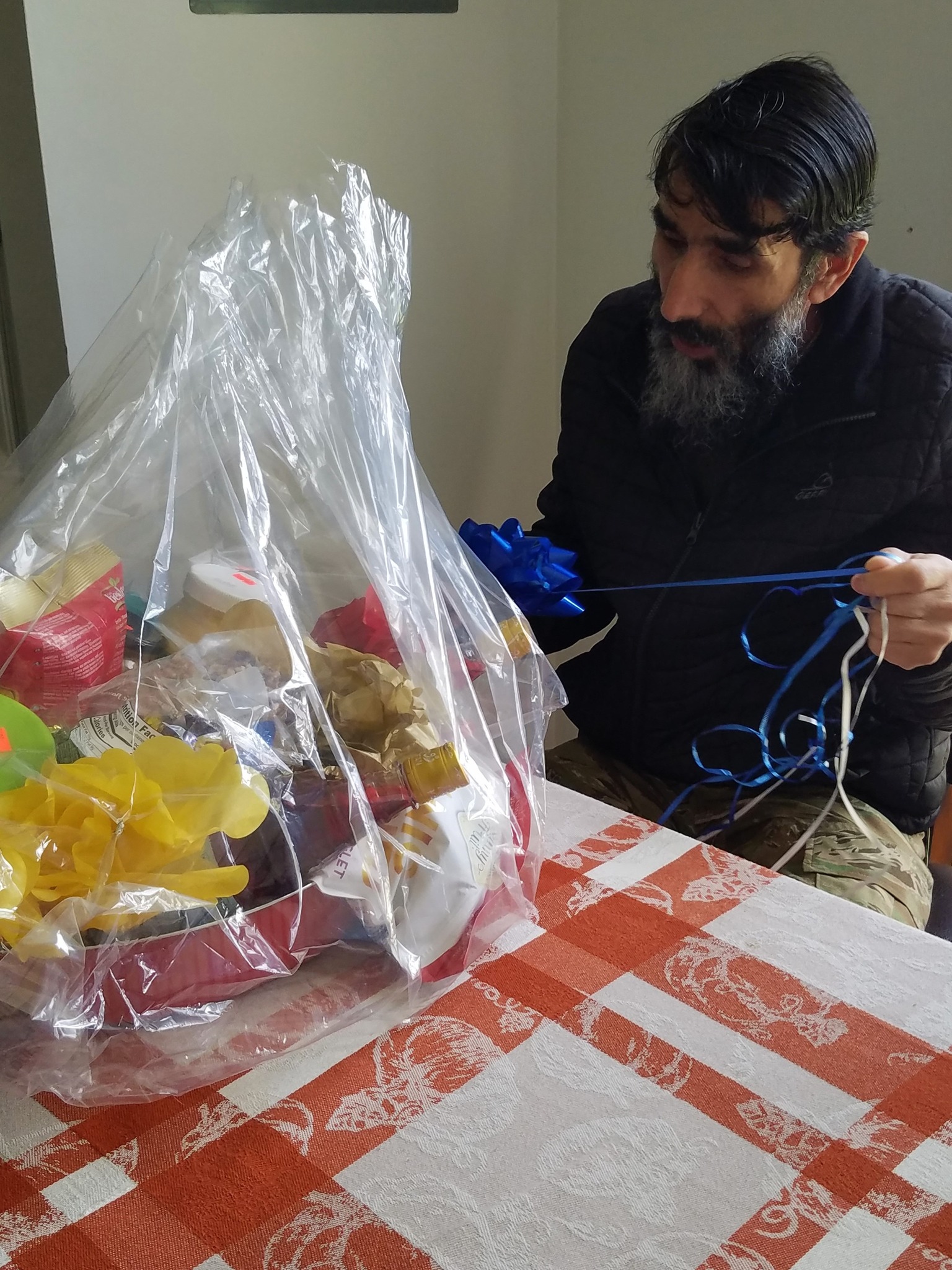 Our Afghan friends feasted following the Ramadan month of fasting which ended in early May. Our church added to the festivities with a selection of food gifts which included honey comb, butter ghee, and a sweet drink called Rooh Afza from a mid-east market.
The families are all doing well, considering all they have gone through, leaving everything familiar in Afghanistan and adjusting to lives of safety in Lincoln. All the men in our families are employed. They deserve praise for their hard work which is leading them toward independence. Another independence milestone is vehicle ownership. One man now has a drivers license and a car and a recently donated van awaits driver licensing for the father of a large family. A family of four will be needing a car, too. If you know of a vehicle in good running order, available for a discounted price or as a donation, please contact Trish Flury at trishlinc@hotmail.com or Bettina Roundey at bkroundey@gmail.com.
While all our families are settled into appropriate housing, one family is far from the support of any Afghan relatives or community. We are in search of a reasonably-priced 3-bedroom apartment (they currently pay $800 per month) in the area around 27th and Holdrege. Any leads on rental property would be much appreciated.
Thank you for continuing to support this refugee mission of welcome.