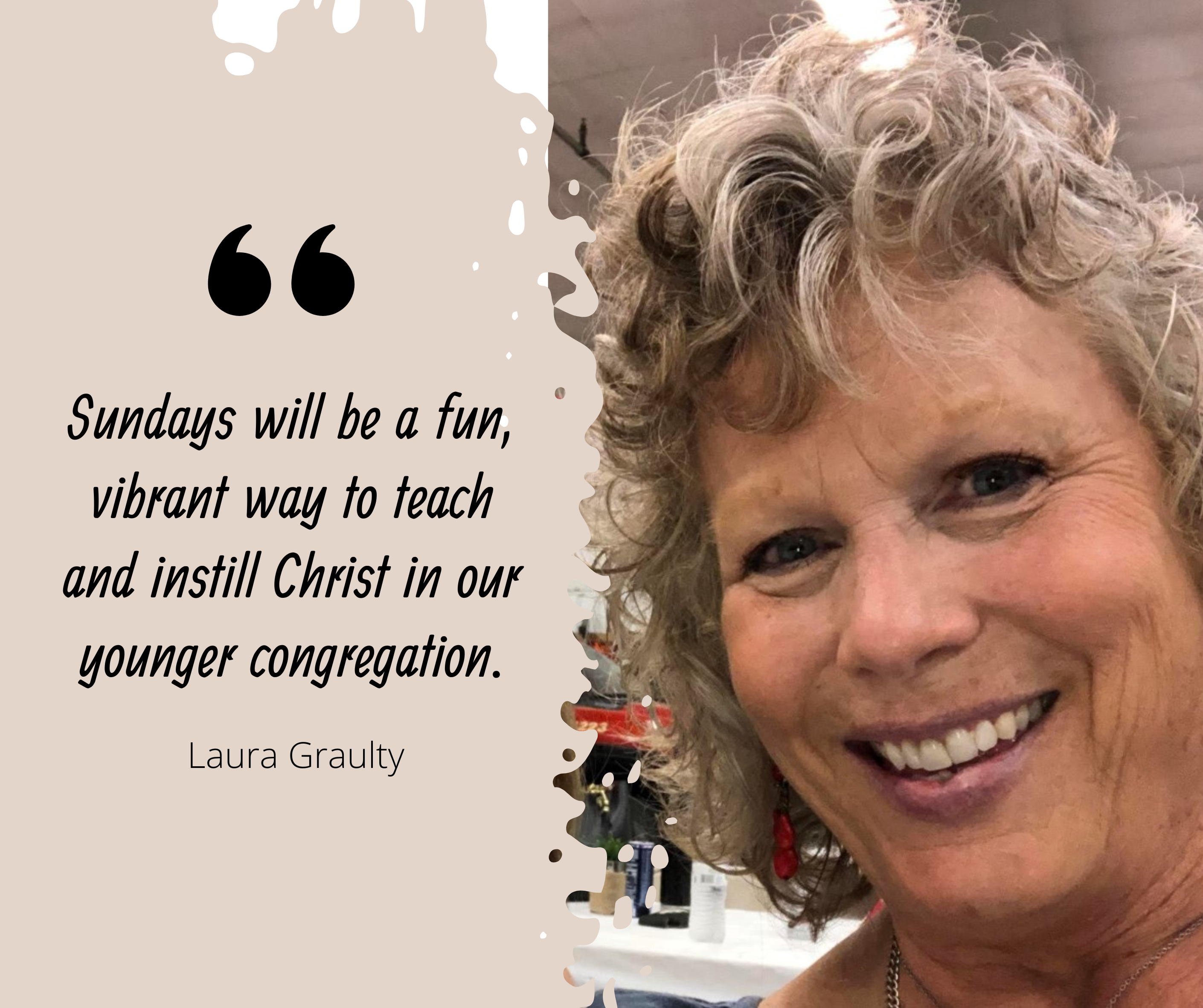 Hey y'all! I'm Ms. Laura Graulty and I am very excited to begin my journey as the Educational Coordinator for FaithTrek. I grew up in Lubbock, Texas, and am a proud graduate of Texas Tech. But, hold on! I learned to sing the Nebraska fight song before the age of 2!
I have been a member of First Lutheran for almost 27 years. I've taught all grades of Sunday School and Vacation Bible School. I recently retired from Lincoln East High where I taught Social Studies and Family Consumer Science for thirteen years. Some of y'all don't know that I spent my first twelve years teaching grades 1, 4 and 5 at Huntington Elementary. Before that, I was a 3rd grade teacher in Lubbock. I am endorsed to teach K-12 so am well versed in the younger congregation.
I have a daughter, Madison, who lives in Laramie, WY, and works for the University of Wyoming in the engineering department. (She's way smarter than me!) I have two black lab/mastiff mixed dogs who are brother and sister, named Stud and Muffin, and they are going on ten years old. I read, am crafty, love to garden and am fond of "chick flicks".
I am so pumped that the restrictions from the pandemic seem to be behind us and that means for the FaithTrek families, Sundays will be a fun, vibrant way to teach and instill Christ in our younger congregation again. The curriculum is amazing and interactive and I can't wait to start!