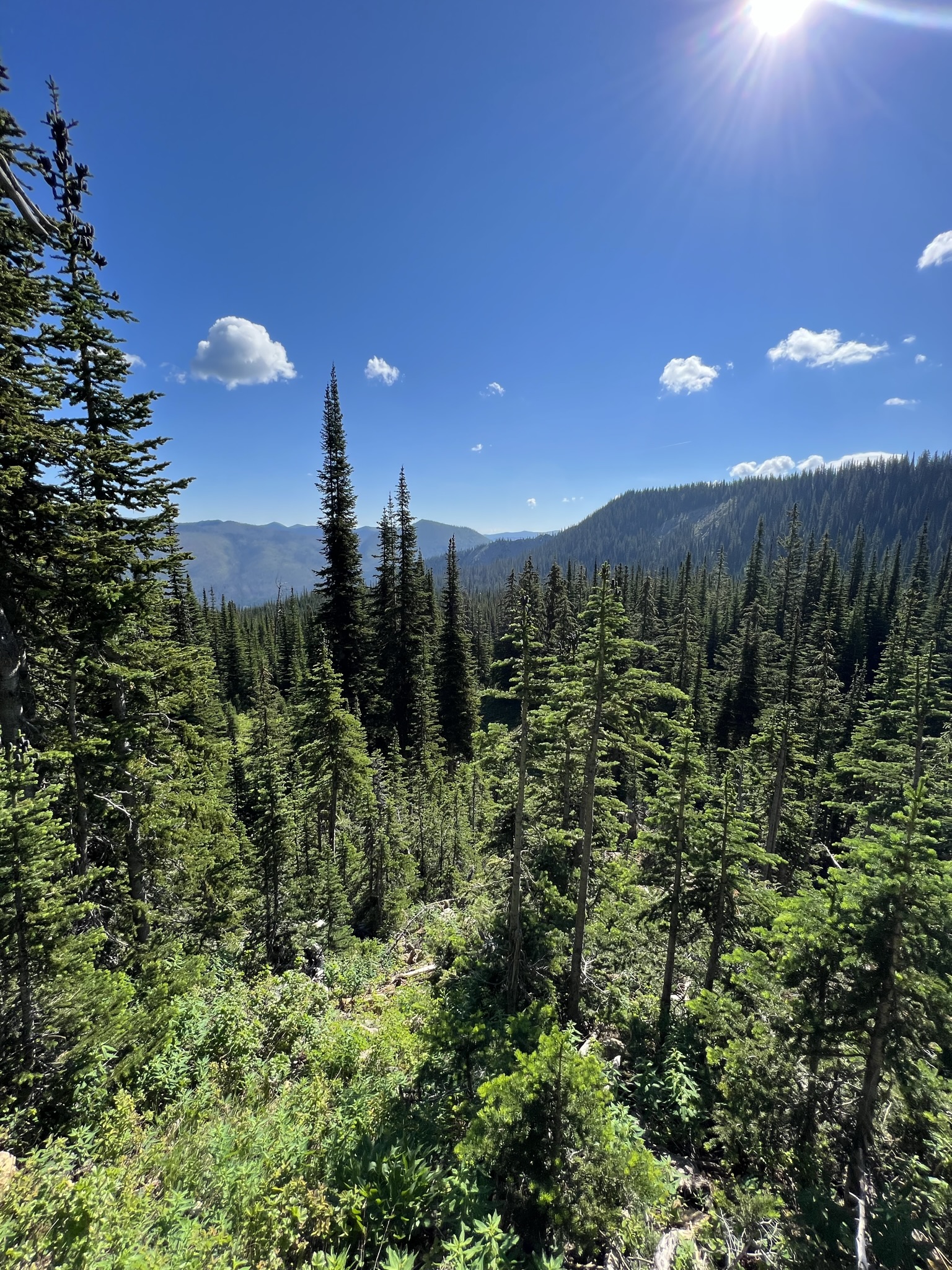 by Sharon Hardel, Adult Guide
The hike on Monday was the most difficult thing I've ever done. We had many challenges before even beginning the actual hike. The camp was over extended due to many groups rescheduling their cancelled Youth Gathering trip to do adventure trips, so there were three other high school groups besides our group, plus their regular weeklong camp program going on. Flathead Bible Camp, like every other camp and summer program, was short staffed, but they still wanted to try to accommodate everyone. It took us a long time to get our community gear (camp provided items like tents and cooking equipment) and food that the kitchen staff had to prepare. We never got out on the hiking trail until 3:00 pm that afternoon, in the heat of the day (Montana was also experiencing the heat wave). Our four guides were experienced hikers and amazing, but they had not ever hiked this particular trail before, so no one was sure how far we had to go, so we just kept walking. As you can tell by the reflections, Monday was not a great experience for our group.  However, they turned it around and Tuesday evening were enjoying making s'mores around the campfire and by reading their reflections. I can see how they grew from the experience and knew that God was with them. We all grew in this experience and had to trust and rely on God and each other. We are so proud of our youth and the challenges they had to overcome! The adults met with the camp staff and had a long conversation on Thursday morning to express our concerns, frustrations and to advise them on changes they could make to do this hike in the future with other groups. Camp staff took our comments very seriously and apologized for not getting us out on the trail sooner and are working with us to compensate our experience.
by Carter Scribner, High School Youth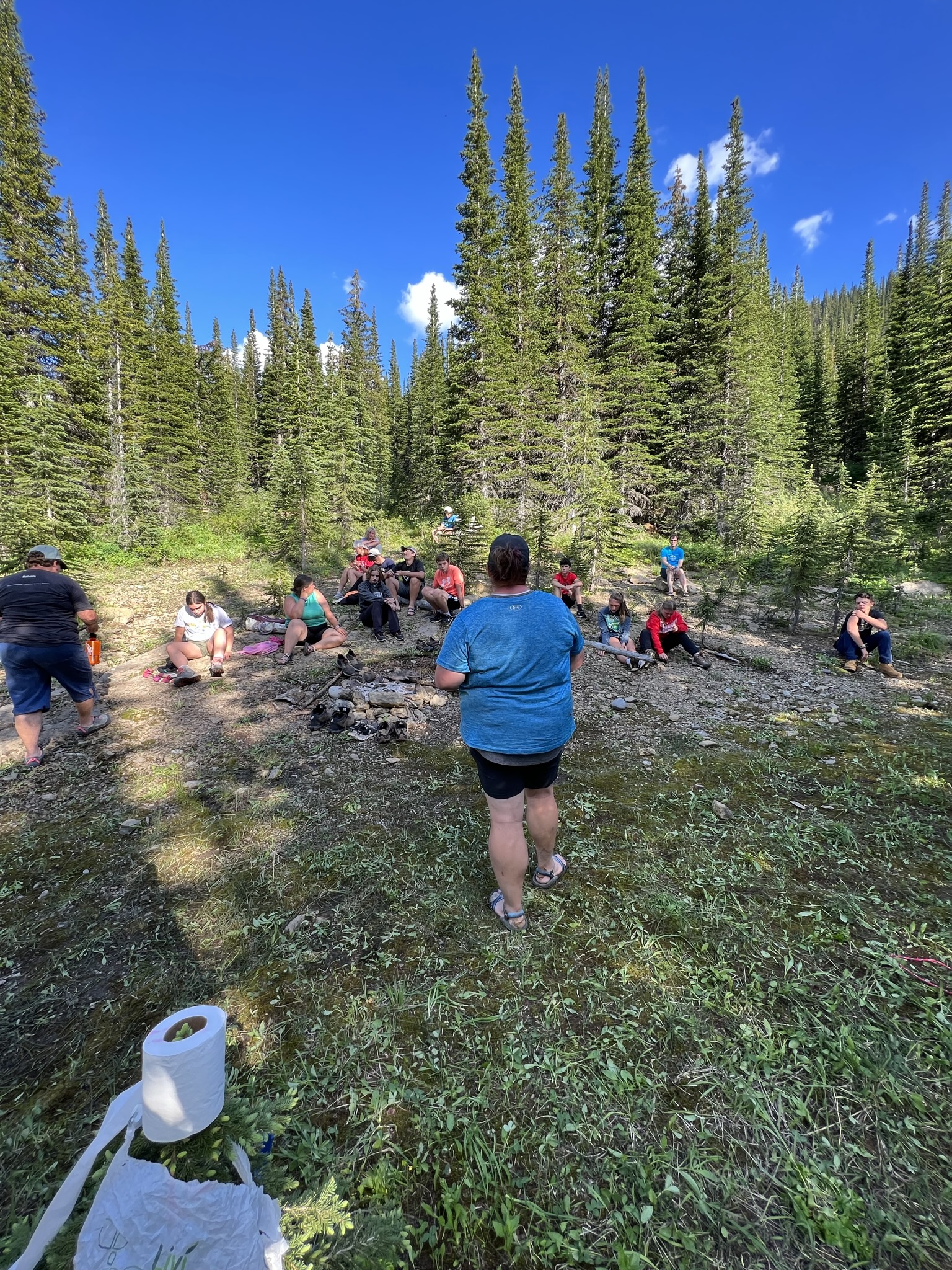 I want to start off by saying this trip was good despite the hike and the organization. I had a really good time with your church and I grew and got to know more about the people on the trip.  Thanks so much.  The way I saw God during the trip was when we were struggling to get everyone to the camp site, but after all the stress and walking, I knew that God was on my side. In fact, he was and I knew that deep down in my faith he would be able to help and lead us.
by Elsa Cortinas, High School Youth
What challenged me most on the Montana trip was definitely that first hike up the mountain. I mean it seriously messed me up in those first two hours. My entire body screaming at me to just turn around and my mind thinking about how much I wanted to go home. Eventually, I reached a point where I was started to feel comfortable about the hike and so I trekked on at a slow pace in a small group of three. But then, all of us were reunited again near nighttime, in the rain and with almost no water. By the end of that day, I felt exhausted, tired and dizzy. I'm pretty sure I was hallucinating objects in the dark, too.
Despite the challenges, I believe I saw God the night we hiked back from the trip. There was a sense of comradery I felt with some of the people there and I felt like I had an appreciation for the simple fact that we were almost done with the week. In that case, I guess I didn't really see God as much as I sensed him watching out for me— finally giving me hope after the dreading moments I had felt little to none. It was a powerful feeling.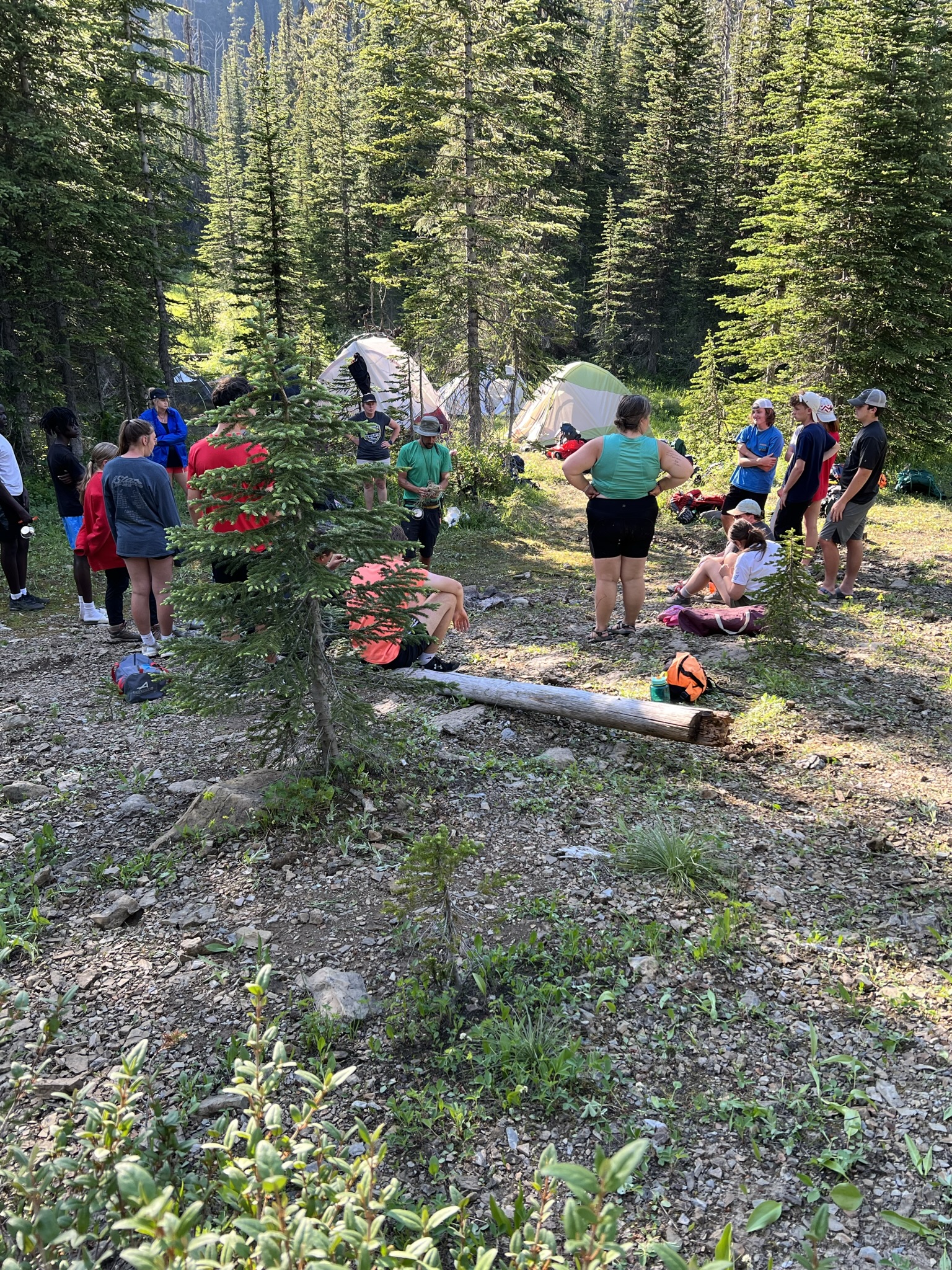 by Aden Niebuhr, High School Youth 
A challenge for me was being able to keep up morale during the hike because it was so long and there wasn't really an end in sight. It was dark too so we literally couldn't see anything. It was a test for us to stay positive and trust in God even in the face of something difficult.
I saw God during the night when it was quiet and dark and you could see all the stars. It felt like God's way of bringing a moment of peace to us during a challenging time.
by Caleb Ruch, High School Youth 
What challenged me the most was probably staying positive throughout the whole trip; even after Monday when everyone was frustrated and tired. It was really challenging to stay positive through it all.
Where I saw God during the week was at our campfire on Thursday night. I saw Him in our prayers, in the people talking, and just in the general being of the campfire.
by Cora Hoeft, High School Youth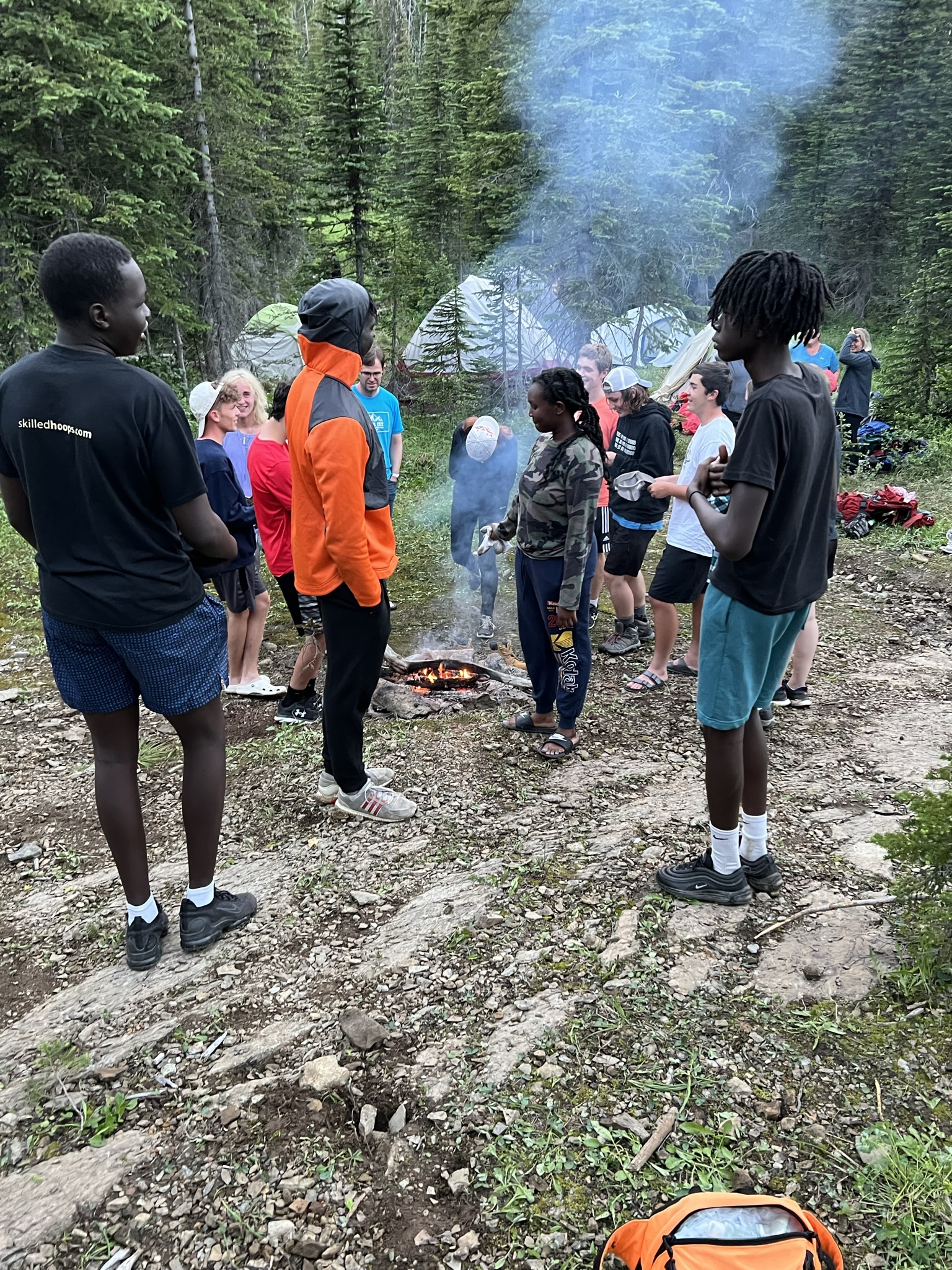 Challenging: Physically it was not challenging for me, but mentally not knowing when we were done, when we could get more water, and where some people were was scarier and harder for me. I was to the mental breaking point; I was crying and if you know me that is pushing quite far. But through all of it we all made it through even with the challenges.
Where I saw God: I saw God on my bed because every night I would lay down to go to bed and think "Wow, I made it another day." It also showed how I am capable of so much more than I thought and God helped push me to see that.