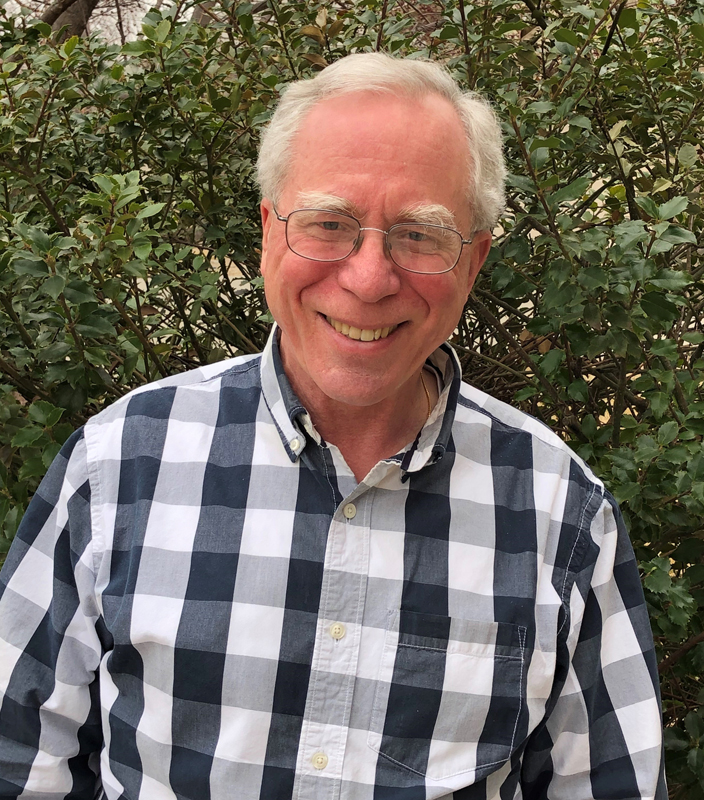 by Fred Ohles, Council President
"I played the same a lot," a child wrote about living through the time of COVID-19, on one of the canvases completed this spring by members of First Lutheran Church. We have used canvases to reflect on a pandemic of deadly disease that gripped the world starting early in 2020. "Waiting," wrote someone else. One canvas contained just a plaintive question: "Why are people so disengaged?" Another declared boldly her or his adamant alternative: "Fighting back." And then I saw a canvas that simply said, "Closed."
These five statements and 150 more – words, images, collages, fabrics – form the collective reflection of our congregation in a display called "My Story, Our Story, God's Story." It is our response to the dislocations and traumas we have experienced now for more than two years. In its totality, the First Lutheran "Story" board is stunning. Come see it for yourself in the Commons. Plug in the three lights thoughtfully placed above the whole of it so that you can see it well. Take it all in.
The impact of COVID-19 has not just been on our church family, of course, but it has certainly been on us as Christ's church, as well as on everyone else around the world.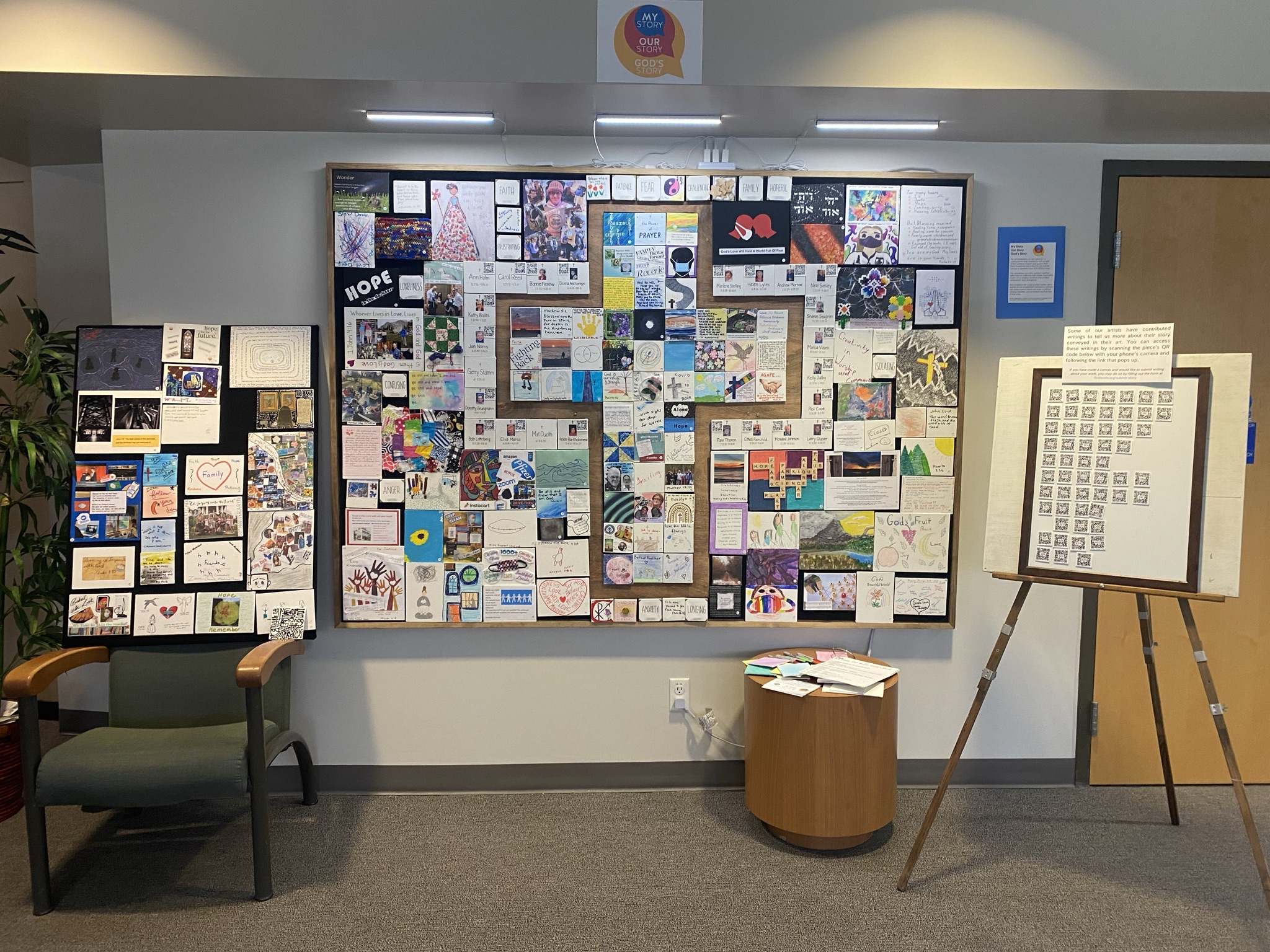 "My Story, Our Story, God's Story" is filled with contradictory sentiments. Of course it is, because so many of us have felt one way sometimes and another way other times during this exceptional time. There are words about isolation and loneliness alongside celebrations of finding new ways to be together. There are images of storm clouds juxtaposed with sunlight.
Stand for a good long while if you can, because that's what I believe is necessary to take in 33 square feet (!) of heart-felt and gut-wrenching expressions. I assure you, you will be astonished by the range of feelings we have chosen to reveal to each other here.
I found a dozen each of hope, masks, crosses, family, hearts, hands and hugs, flowers. God is everywhere amidst these jumbled, scattered, crowded assemblages. It was striking to me how many people absolutely filled their canvases, whether their chosen form of expression was something drawn, something written, or pieces – perhaps from Scrabble or a jigsaw puzzle or yarn or fabric remnants. Right down to the edges, the words getting smaller to fit them all in.
And oh the Bible verses assembled here. By far the most common are passages from Proverbs, Psalms and the Gospel of John. Alongside them are reassuring words (this quality is consistent) out of Luke, Matthew, Acts, Micah, Esther, Isaiah, as well as the Epistles to the Romans, Thessalonians and Galatians. Then there are phrases from well-known hymns, again universally with reassuring sentiments.
Among the dozens and dozens of panels that make up "My Story, Our Story, God's Story," lots of them are offered with the name of the contributor. There are also two dozen submitted anonymously. I find the presence of those canvases reassuring. It tells me that there is something that has needed to be said and seen, without regard to the personality, individual gifts or particular set of connections of somebody whose heartfelt statement it is. In the end, everything there on the board has come from all of us and is given for all of us. It is catharsis and commitment woven together. It is where we have been and a vision of where we can go. Faith, hope and love are alive in our congregation on that board.
(Many thanks to the "Story" core team: Zach Schafer, Barbara Johnson Frank, Amy Harrison, Kathleen Simley and Becca Simley.)