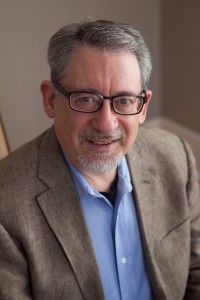 As has been the case since June 1, First Lutheran Church has entered a liminal season. Liminal seasons, according to Susan Beaumont, "are the in-between times of an ending and a new beginning." With recent staffing transitions, we are in the liminal season between the end of one Lead Pastor and the beginning of the next one. With the coronavirus pandemic, we are in the liminal season between how we "did church in the past" and what the future of gathering safely as a faith community will look like. Liminal seasons are times of uncertainty, but also fervent innovation and opportunity. Liminal seasons are also a time to reflect on where we've come from and where we are going.
In the midst of our journey through this liminal season, we are excited to be able to announce that the Rev. Stephen Griffith will serve First Lutheran Church as a Transitional Minister starting July 8. Pastor Steve joins us as an Ordained Elder in the United Methodist Church with 35 years of full-time ministry experience, having served parishes across Nebraska and for 13 years at Saint Paul United Methodist Church in Lincoln. Pastor Steve is a National Board of Directors member of the Methodist Federation for Social Action and has served as the Executive Director of Nebraskans for Alternatives to the Death Penalty and President of the Faith Coalition of Lancaster County. You will have the chance to learn more about Pastor Steve when he is the presenter for Adult Forum (via Zoom) on August 9.
In his role as Transitional Minister, Pastor Steve will partner with Pastor Justin in regular pastoral duties and congregational leadership responsibilities, connect with various ministry teams, accompany the congregation through the discernment process of calling the next Lead Pastor and assist in the preparation for the arrival of the new Lead Pastor.
We are excited to have Pastor Steve with us on our journey and we give thanks to God for guiding us into our future!