This next year with the Young Adults in Global Mission program, in conjunction with Time For God, First Lutheran member, Shelby Riedman, will be going to Edinburg, Scotland. She will be working with Bethany Christian Trust which is an organization that assists people experiencing homelessness. She will be supporting the full staff team by befriending residents and engaging them in their daily activities.
She would be greatly appreciative of any support you can give. There are several options available for donation. First, you can give through her ELCA  giving page, http://support.elca.org/goto/ShelbyRiedman. The next is via check made out to "ELCA Global Mission" with her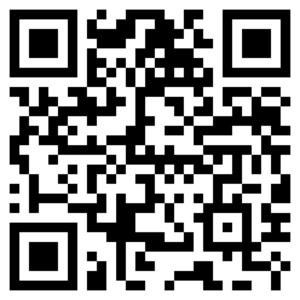 giving code in the memo line "YAGM GCS2098". You can also give through the Synod office by scanning the QR code to the right with your smartphone camera or mail the check to: ELCA Gift Processing Center, P.O. Box 1809, Merrifield, VA 22116-8009. Lastly, you can give support through your thoughts and prayers or on her blog, https://shelbyriedman.wix.com/stwig. She will be updating this throughout her year abroad. There is also a space to sign up with an email address to directly receive updates as well. She appreciates any support that you can provide and thanks you for ongoing support and prayers as she moves through this journey with God.
You can learn more about her year of service by watching her Adult Forum presentation on Sunday, July 31.