A word fitly spoken is like apples of gold in a setting of silver. ~ Proverbs 25:11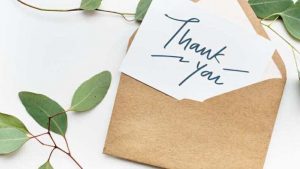 When is the last time you received a hand-written note from someone? Perhaps it was a thank you expressing their appreciation for something you did or a note about how highly they think of you. Maybe they took the time to write about something that is going on in their life.
Or, think about this…How would you feel if each person who would otherwise wish you a "happy birthday" on your Facebook page took the time to send you a birthday card in the mail instead – and included a handwritten, personal message?
When was the last time you had a face-to-face, lengthy conversation with another person where you had a warm exchange of personal news or a discussion about a struggle you or they were going through?
Such exchanges can be rare these days. We don't tend to get our news in handwritten notes or personal conversations as much as we do on social media or through a gossip exchange with others. Think about how much we may not know our friends and family are going through, and they about us, because neither of us take the time or create the opportunity to really find out from or share with one another.
What's new with you and with those you care about? Well,shut off the computer. Log out of Instagram and Facebook. Don't even text message. Instead, write a personal note or letter, meet them for coffee or pickup the phone and find out for yourself.