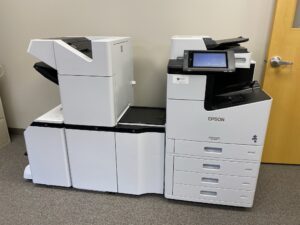 It's time to vote for the name of our new printer!
According to the sales rep, it is a female printer. So, we recently asked for suggestions of names on our Facebook and Instagram pages and now it's time to vote for THE name.
Just click here and cast your vote by 5:00 pm this Friday, February 26. We will reveal the winning name next week!