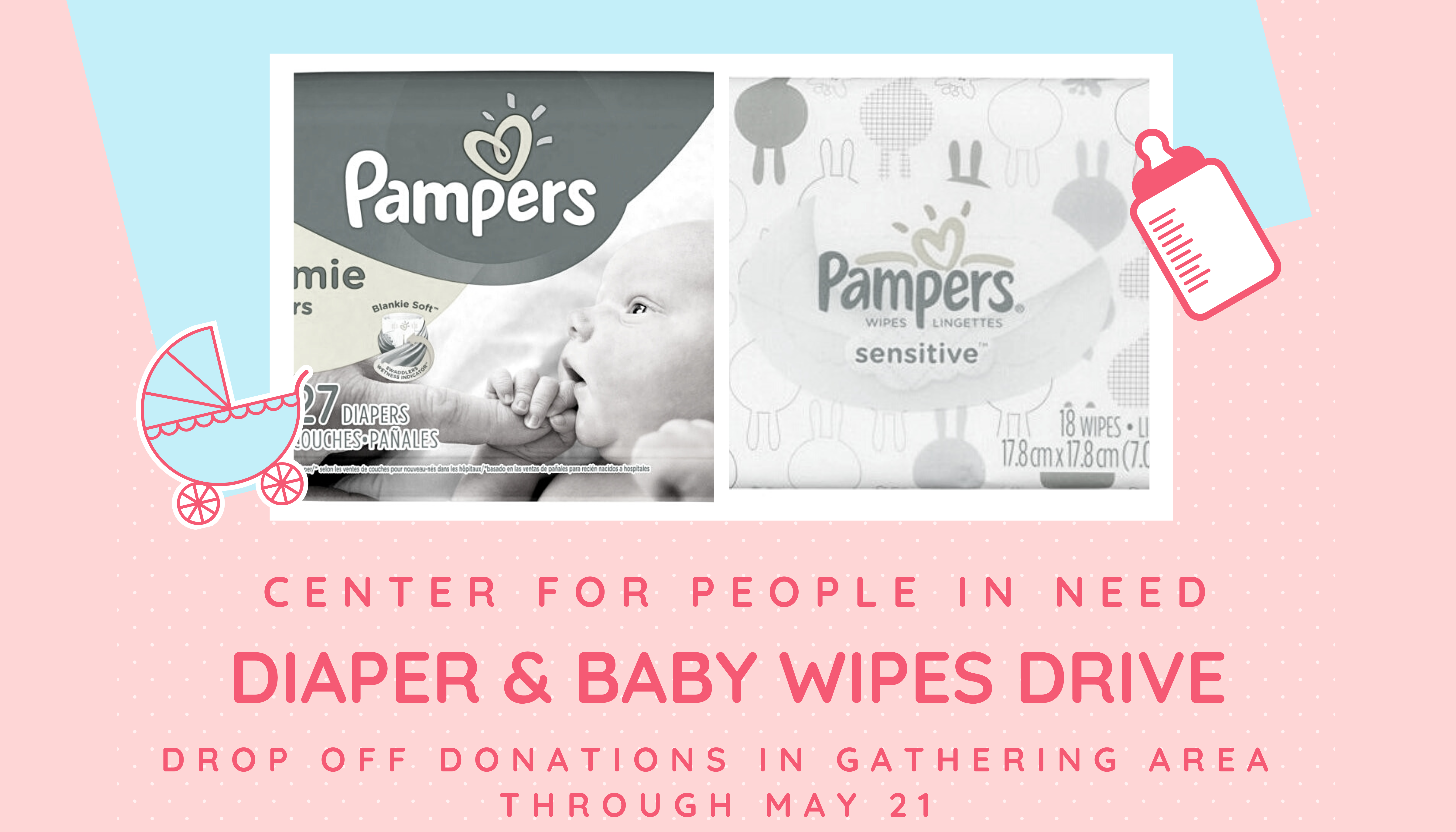 Starting this Sunday, April 30, through Sunday, May 21, First Lutheran is holding a diaper and baby wipe drive for The Center for People in Need. Why is the drive important?
Diapers are expensive.
Diapers are necessary.
Happy babies make happy parents.
No diapers – no day care.
You can't use food stamps for diapers.
Because we can help.
Bring your donation of diapers (Sizes 4, 5 & 6 are most needed) and baby wipes to the display in the Gathering Area. Thank you for helping!