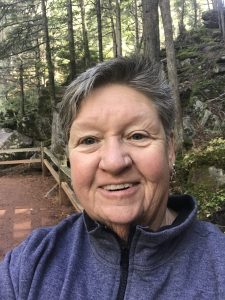 Saying farewell and Godspeed when people leave a community is as important as the greeting and welcome they receive when they first arrive. When our church facilities closed on March 14, due to the outbreak of the coronavirus in the US, we missed the opportunity to have our proper farewell and Godspeed for Deacon Sunni Richardson, who concluded her service with First Lutheran Church on March 31. Before the pandemic, Deacon Sunni was scheduled to preach her farewell sermon the Sunday after Easter. However, with her early departure, we missed that too! What these missed opportunities to say good-bye give us is another opportunity to say thank you, have a proper farewell and send her off in style.
So that we can do this, Deacon Sunni will be our guest preacher on Sunday, June 28, and preach her farewell sermon. She will also be present with us on that day from 12:00-1:00 pm for us to have a "Sunni Celebration Drive Through" under our new portico at the church.
You all are welcome to send cards and farewell messages to the church for her or on the day when we celebrate her 12 years of ministry! We hope you can join us on the June 28 to share our thanks to Deacon Sunni for her years of love, leadership and service with us.