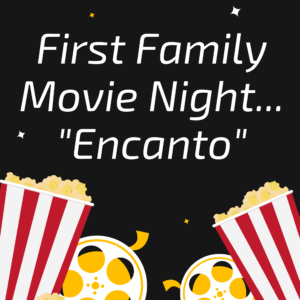 When: Saturday, November 26, from 6:30-8:30 pm
Where: The Gathering Area at First Lutheran
Who: All families! All ages! All members! All friends! Everyone is welcome!
What: Popcorn and candy will be provided FREE! (You can't go to a movie theater and get a deal like this!) You bring blankets, pillows and drinks. (Snuggly jammies are optional!)
Why: Because you don't want to hear about all the fun that was had later and regret not being a part of it!
Watch the trailer of Encanto to see why you don't want to miss this!