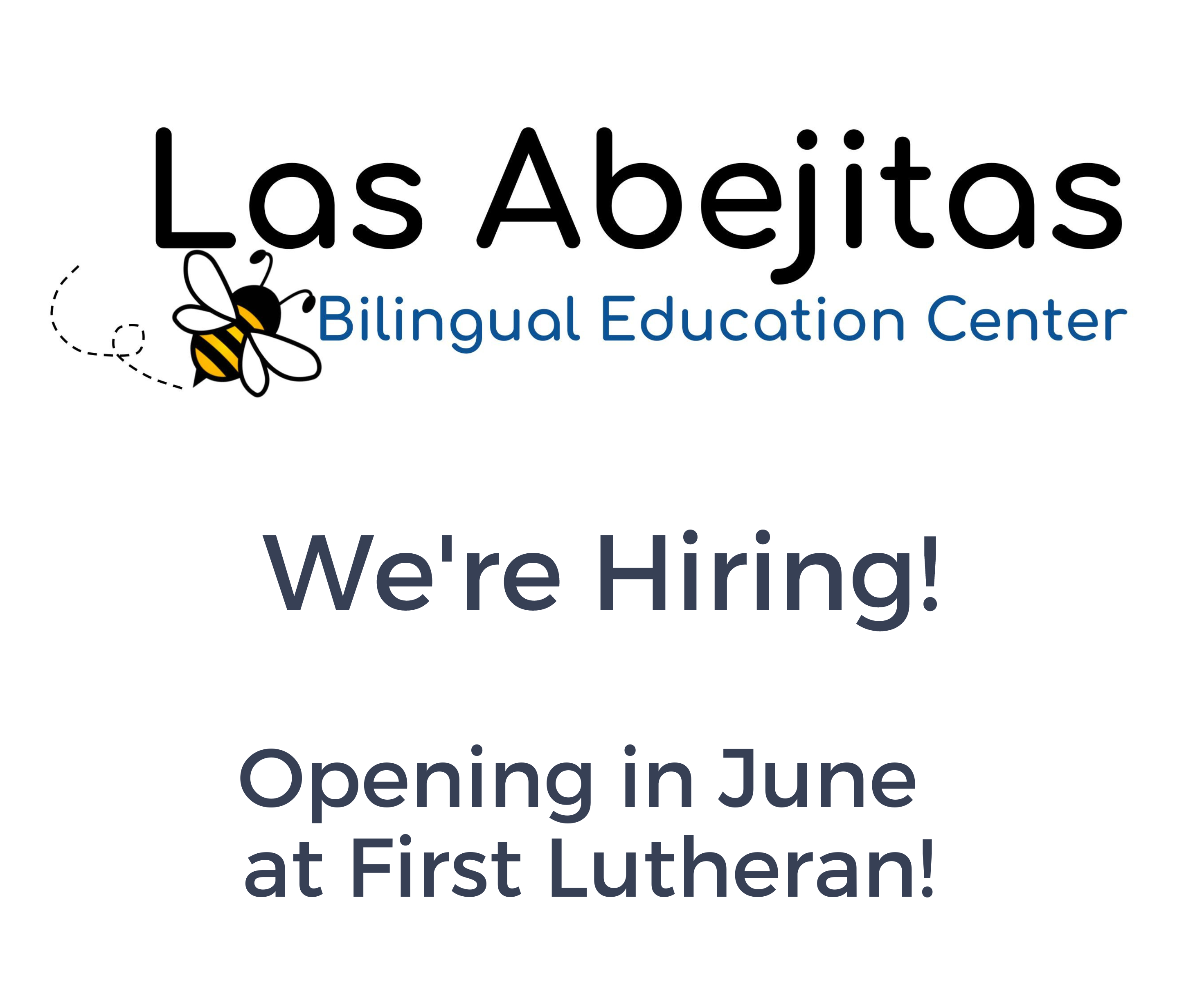 The Las Abejitas Bilingual Education Center is accepting applications for employment in preparation for their opening in June!
*School-Age Teacher – Summers Only
*School-Age Teacher – Part Time All Year
You can complete the job application at https://www.lasabejitas.net/home/employmentempleo. Interviews for employment will be scheduled this month.
Share this post with others who may be qualified and interested in working in an exciting, unique and new learning environment with children!