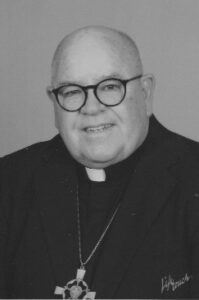 Pastor Bill Peterson, of Lincoln, is First Lutheran's new transitional pastor. He will join Pastor Steve and First Lutheran in ministry on January 11, 2021.
Pastor Bill comes to us with experience as a lead pastor and a transitional pastor. He has over three decades of combined experience in hospital and senior care administration.
Pastor Bill's duties at First Lutheran will be varied, with his exact duties to be determined in the weeks to come. He will work three-quarter time.
There will be Zoom coffee hour opportunities – and other opportunities – to meet Pastor Bill. The schedule for the coffee hour meetings will be listed in the First Things First e-newsletter on January 13.